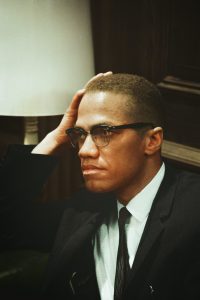 I'm so glad that you are reading this. In case people of colour, excuse the bi-words, show up disillusioned, stressed, dejected, COVITTED, battle fatigued, in any way during this time, you will know that this may be a reason.
This is not just a 21st Century issue for us. Referring to George Floyd of course; we have been here before many times. Oh, we are resilient but we have also been broken. This hit our families very hard, and it was intended to. There are forces beyond our control that hold a very strong derivative. That being said, please remember things aren't always what they seem. It's the consistent, compounded impact that is hard to converse about with those that continue to acquiesce; holding close their implicit bias and fragility.
It is not a prerequisite to know most or all of our history, but there is a historical component here that keeps repeating itself. Remember we didn't get here all by ourselves. It's the violent, insensitive manner in which many police officers continue to approach the racialized. You haven't heard half of it.
"SO-CALLED ALLIES"
We have some loving allies that stand with our community in the social justice arena, and we are grateful, yet not to the point of 'shucking and jiving' another generation, and they certainly don't expect that. Respect to those, so-called, allies that are a part of my life and are putting themselves on the line daily doing this work. To the rest of my friends, I'm so glad you dropped by. Remember "Say something…. I Can't Breathe!!"
#blacklivesmatter #blackownedbusiness #antioppression #antiblackracism #white #whitefragility #whitepriviledge #blackonblack #dc #supremacy #whitesupremacy #marginalization #marginalized